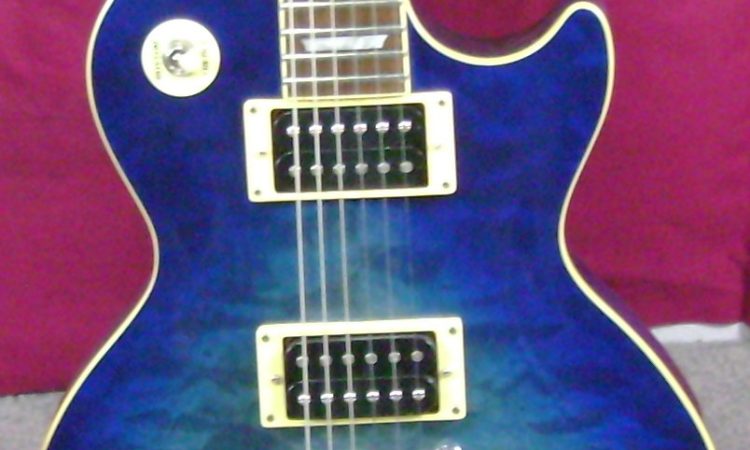 Of all the electric guitars I have seen, I still love the shape of the Les Paul the best. There's something so graceful about the lines of it that just begs to be picked up and played. I also enjoy the rounder, fuller sound of the humbucker pickups.
I bought this guitar when it was in an unplayable state. The original owner had installed different pickups and had done some heavy modifications to the action so it really would not play at all. But when I saw the finish, I knew I had to have it. The price was right and for the cost of having the original pickups put back in and a new setup, this guitar plays like a champ.
The only thing I will say I don't like about this instrument is how heavy it is, but that's the nature of Les Pauls. It's a small price to pay for the tone and the great look.
Specifications
Make:   Epiphone
Model:   Les Paul
Serial #:   xxx
Body:   Mahogany with Quilt Maple veneer
Fretboard:   Rosewood with block inlay
Bridge:   Hardtail
Finish:   Transparent Blue Gloss
Pickups:   2 x humbucker