Our guests really enjoy when he comes to play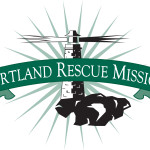 Jim's got a great sound and smooth vibe playing in our community center.  I have over 16 years of event management along with working in the entertainment & concert industry for several years and I would highly recommend Jim and his talent for any gig or venue.
Chris K.
Portland Rescue Mission
Don't call it easy listening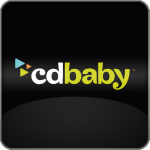 With a sweet sound and smooth vibe, Jim Dorman's music is easy to listen to–but don't call it easy listening.
There's a lot going on in his blend of jazz, blues, folk, new age, and acoustic rock. It's a thought-provoking style that's been compared to the likes of Leo Kottke and Michael Hedges.
Jim's music ranges from happy to melancholy, sunny to rainy, hopeful to mounful, but always with plenty of thoughtfulness and reflection. A mixture of instruments from around the world offers vivid imagery and a strong sense of place, and yet still leaves room for the listener's imagination to create its own setting.
CD Baby
Adventurous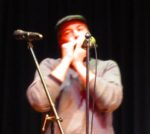 I've had the pleasure of hearing Jim's music as well as performing with him and I think his description of himself as a "musical adventurer" hits the mark.  He is creative and entertaining with his craft.  He takes his work seriously and professionally.  Musically, he is unique.  Professionally, he is reliable.
Don P.
Energy in the community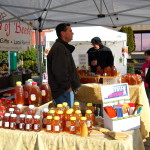 Such an amazing talent and a blessing to our community. He has so much in depth knowledge of music and musical instruments that when combined with his artistic talents and amazing energy he brings the Bull Mountain Farmers Market to life every time he visits. Thanks Jim for everything you do for all of us here in Tigard!
Sean M.
Tigard Bull Mountain Farmers Market
Incredibly relevant
Your advice has made me feel better about myself, has helped to make better decisions, and continues to be incredibly relevant.
I feel like the path is a little tighter and a little clearer.
Jim V.
I found my whole body moving in time to the music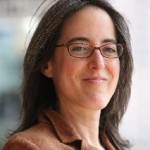 I couldn't help smiling when I listened! I picked up Jim Dorman's EP, "Walking Softly" after I listened to him playing instrumental acoustic guitar at a Portland farmer's market. Jim composed all 7 tracks on the EP which starts with the sweet, summery "5 Minutes from Now"… READ MORE
Marian P.
Variety and professionalism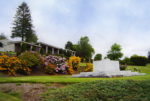 Jim is great to work with.  He comes to my business for an art & social hour once a month and showcases his music.  He mixes things up and keeps it fresh. He's a very good musician and a great conversationalist with our visitors.  He's very professional, asking good questions in order to provide the best service.
Rachel F.
Skyline Memorial Gardens
Patience and Knowledge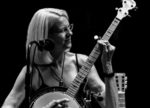 Jim is a true musician playing many types of stringed instruments from six-string guitar to harp guitar. (Yes, harp guitar!) I've had the opportunity to take classes from him. He's very patient and knows his music. I've also heard him perform. If anyone is looking for beautiful instrumental music for any gathering, Jim is the man.
Heather H.
Relaxing & romantic — just what we needed!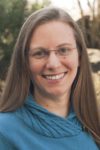 Jim came and played guitar for a Valentine's Day dinner at our retirement community.  We were looking for relaxing and romantic background music, and that is exactly what we got with Jim.  He was very accommodating, agreeing to switch locations halfway through the dinner in order to play for people in two separate dining rooms.
One of the most difficult things to do in this type of setting is to play music loud enough for a whole dining room to hear without infringing on people's ability to have dinner conversation.  Many of our residents commented that they really enjoyed his music because of this fact.  I also really appreciated Jim's willingness to play for us on short notice.
Jim was just what we needed to provide the right atmosphere for such a special dinner for our residents.  He helped make our night one to remember, and I recommend him to any other facility needing great music!
Rebekah Cormier
Jennings-McCall Center
A very talented musician with a unique sound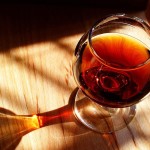 Jim's melodic tunes captivate you whether he is the main attraction or the background music to your bar or restaurant.
I would recommend Jim's musical talents to any venue.
Sierra G.
The Portland Wine Bar
Easy, meaty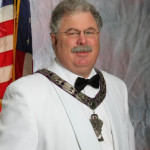 Easy listening for the casual listener, meaty enough for the music buff.
Mike F.
Gateway Elks Lodge
Awesome teacher!
Jim makes everything easy to understand. All of my questions were answered. If I'm still having trouble understanding a concept, he will try to explain it in a different way until it clicks with me. I feel I have learned more in the last few months taking classes with Jim than I have in years of trying to self-teaching. The education for the price you pay is great!
Richard Anderson
Best two hours I have had playing guitar with others ever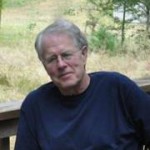 Last night showed why Survival Guitar is of such value to a guitar player who wants to learn to play with others, certainly in a jam but other venues as well. Last night I was provided with an opportunity to solo in real time with other players. I also was able to practice knowing when it was my turn, how to come in at the right moment and how to 'pass the baton' to others in the group.
James B.
Flexible and beautiful
Jim was amazing to work with! Professional and easy to communicate with and flexible (we moved his setup last minute from the backyard to the front due to 110° heat). His guitar playing was such a beautiful accent to our gathering and made it even more special. I would book him again for sure and would absolutely recommend him for any event!!
Tessa C.
The Perfect Flavor
Jim was excellent–easy to connect with, flexible about set up with weather issues and a very skilled musician. His playing set the tone for our birthday dinner party!
Ashley G.
Soothing music before epic adventures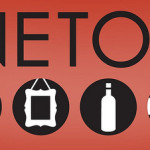 There's nothing better than to relax with a nice glass of wine, and listening to soothing music before watching an epic adventure!
Jim has been entertaining guests in our Living Room theaters at Cinetopia, and we've heard great feedback regarding the smooth atmosphere he creates.
Shianne M.
Cinetopia