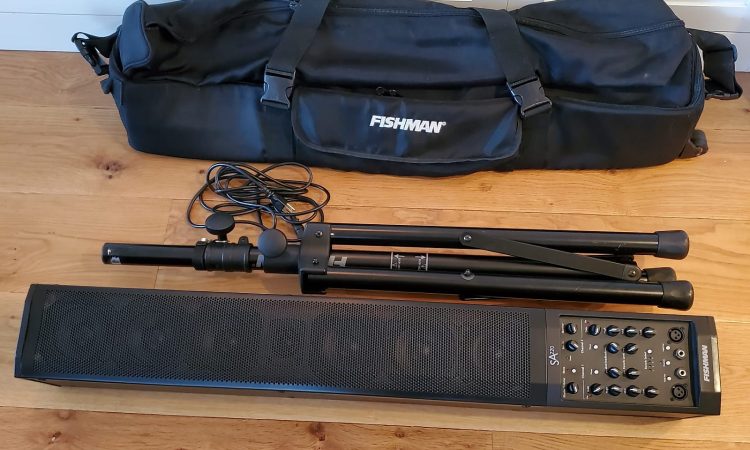 This portable system is designed for solo acoustic performances (hence the SA) and it does a great job at that. It is a line array speaker system so it has good sound dispersion, and the shape makes it extremely portable. The bag it comes in stores the amp, stand, and some cables, and the newer version has larger and more durable wheels, which is important. This thing is portable, but a bit heavy.
It doesn't do as well with bass tones because it doesn't have any kind of subwoofer or dedicated bass drivers, so the harp and baritone guitars don't really shine through this rig. However, Miguel sounds awesome through this amp and it is exceptionally easy to use with the main controls on the front (including 4 different reverbs) and a bunch of useful connectors on the back.
It can be used as a main PA in a small- to mid-size room or as an onstage monitor and it lets the performers hear what the audience hears, which makes a better experience for everyone. While it is a bit of a one trick pony, it does exactly what it was designed to do and does it very well.