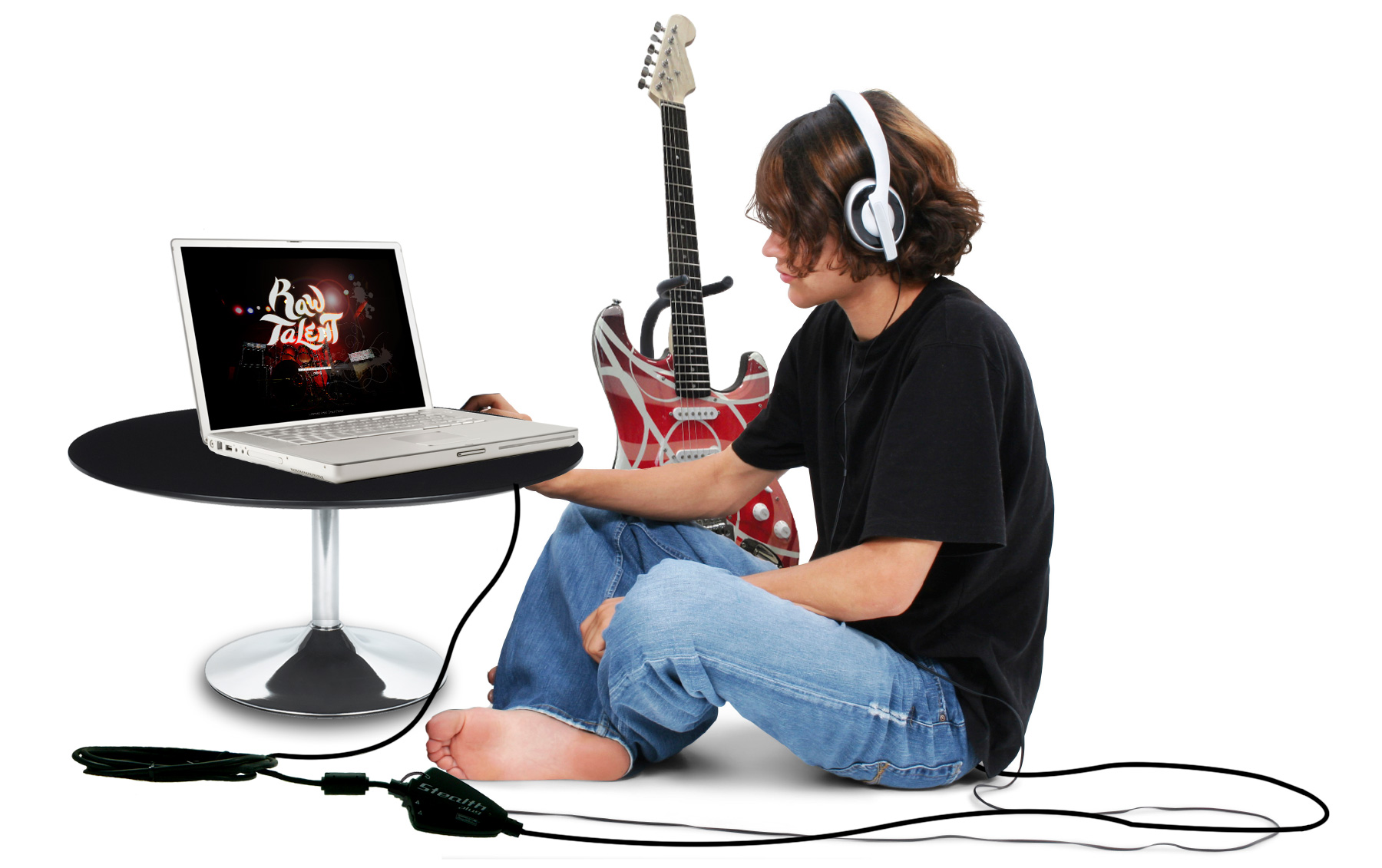 No matter where in the world you are, you can take music lessons from Jim via video chat!  It's easy, and about as convenient as you can get.  Available topics include:
Acoustic guitar
Electric guitar
12-string guitar
Baritone guitar
Bass guitar
Improvisation & Jamming
Music Theory
Stagecraft / Stage Presence
Live Performance Technology (audio, lighting, etc.)
Performance Anxiety ("stage fright")
Each lesson is tailored to the needs and abilities of each student. You'll learn proper technique and good work habits in an adaptive environment, which helps lessons sink in faster and last longer. Your lesson experience starts with a free consultation/lesson where we talk about your music and decide where to go next.
Every lesson includes lots of smiles and laughter along with hard work. Comprehensive recap emails serve as a workbook that students can review as they practice, and each recap includes videos and other materials that are designed to be fun, informative, and inspiring.
It's Your Music, Play It Your Way
Music isn't just about following step-by-step instructions or sounding like someone else, it's about expressing yourself. Listening and experimenting are parts of a whole music curriculum that will improve familiarity with your instrument. When you stop thinking of it as a machine you're trying to master and start thinking of it as a doorway into your heart, amazing things can happen.
Requirements
A fast internet connection
Webcam with microphone or headphones – tablets or laptops are okay, but smartphones don't work so well for this
Access to Zoom
Terms
Rates are $40 per hour or $20 per half-hour.  Payment in advance is required.  You can pay for lessons via PayPal or with a major credit/debit card.
Notice of cancellation must be given at least 24 hours in advance. We will try to reschedule for a make-up lesson or if that isn't possible, you will be credited for the missed lesson. Cancellations with less than 24 hours notice or no-shows are not eligible for credit.
Ready to learn more?  Contact Jim now!