"Outside of a dog, a book is man's best friend.  Inside of a dog, it's too dark to read." — Groucho Marx

Reading is one of the most important skills anyone can learn.  It allows us to explore endless possibilities, learn about other places and people, and see the world in new ways.  Visiting this page requires that you be able to read.
Now imagine that someone took away your ability to read. Forever.  Because you can't see well enough, or you can't hold a book, or you can see the letters but you can't understand how they make words.  No more books, magazines, newspapers, comics…what-have-you.  All out of reach except if you can get someone to read things to you, which takes a lot of time on their part and they don't get to enjoy what they're reading because they have to focus on reading it well so you can enjoy it.
That was my situation for almost 7 years.  I was not able to read print for more than a minute or two without a lot of discomfort.  You'd be surprised how small the world can get when you can't read.  And it's really annoying to have to explain that there's a reason you can't read, because if you don't people will think you're stupid.
Fortunately, there are solutions.  Not only do they work well, but they're easy to get and always improving.  In this episode I talk with Elke Bruton from the Oregon State Library's Talking Book Program.  We discuss services that not only allow everyone to read, but also to appreciate movies, keep up on the latest news, and more.  If you know someone for whom reading is difficult, please share this podcast with them.  Literacy is a life-changing event, and regaining lost literacy is even more so.
References
Oregon State Library Talking Books
National Library Service for the Blind & Physically Handicapped (Library of Congress)
Audiobook samples from the Royal National Institute of Blind People (RNIB)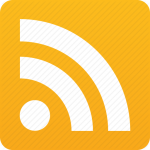 ---
Support This Podcast
This podcast is funded entirely by donations. Each 1-hour episode takes 15-20 hours to produce including recording, editing, mixing, and publishing. If you'd like to help me create more content more often, you can make a one-time donation for any amount or you can become a sustaining patron by pledging as little as $1 per month. Patrons receive access to special content, sneak previews, and several different rewards.
Become A Patron

Become a Patron!