"There's no crime in giving yourself over to pleasure."
In this episode I talk with Lauren Everett about her book People Like Us: The Cult of the Rocky Horror Picture Show. It's a photo study of several different "shadow casts", that's people who dress up and act out The Rocky Horror Picture Show in front of the screen.  This isn't just about going to a weird movie at midnight and throwing toast, it's about community, frivolity, and general zaniness.  You can  buy Lauren's book here.
Shes also done a short documentary on the subject, which you can see on her Vimeo page.
References
Susan Sontag's book On Photography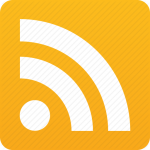 ---
Support This Podcast
This podcast is funded entirely by donations. Each 1-hour episode takes 10-15 hours to produce including recording, editing, mixing, and publishing. If you'd like to help me create more content more often, you can make a one-time donation for any amount or you can become a sustaining patron by pledging as little as $1 per month. Patrons receive access to special content, sneak previews, and several different rewards.
Become A Patron

Become a Patron!