Dream big!  That's what this episode is really all about.  It's a conversation with Hanna Morell, who is not only a financial advisor & educator, but also a tour guide on the USS Blueback which was featured in an earlier episode.  We're in the studio instead of on the submarine this time, but our conversation takes us into the realm of imagination, inspiration, and the best kind of dreams anyone can have: the kind that can come true!
We talk about Corgi farms, island-based arts camps, and our attempt to change the world for the better through our new #Don'tBeAJerk campaign on Twitter.  Along the way you'll get to hear a sample session with Hanna & Jim as they talk about Jim's plans for the future and how Hanna and her team can help folks realize their dreams, big or small.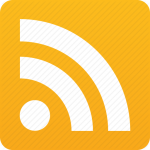 ---
Support This Podcast
This podcast is funded entirely by donations. Each 1-hour episode takes 10-15 hours to produce including recording, editing, mixing, and publishing. If you'd like to help me create more content more often, you can make a one-time donation for any amount or you can become a sustaining patron by pledging as little as $1 per month. Patrons receive access to special content, sneak previews, and several different rewards.
Become A Patron

Become a Patron!