This episode is a conversation with author Dee Emm Elms about her online novel Sidlings and the music I was inspired to write both for and by the story, along with a quick introduction to this series and music from Sonny Landreth, Clive Carroll, and the Seat Belts.  Dee also talks about some other projects, including her Four-Color Princesses blog.
Horror is not just a platform for scary movies, rubber monsters, and poorly-designed links between scenes of graphic violence. The elements that make up horror come from some of the earliest stories that humans told one another: stories about monsters and heroes and fantastical places and people. They are intended to spark our imaginations, to allow our own brains to create vivid images drawn from our deepest emotions. it can be argued that the best horror story of all is one without any actual violence in it, but only the suggestion of danger which then instills dread into the mind of the reader and letting them fill in the gaps. By making the reader a participant in the process, the story becomes more memorable and more compelling that one in which all the details are provided by the author. While Sidlings is rich in detail, it still leaves plenty of room for the reader to explore how the actions in the story relate to their own experience. It was that freedom that left me room to compose the music for this book.
The music for Sidlings was my first paid commission, and it's very likely that "Sidlin'" will find its way into Dee's universe at some point, too. Dee has shown an extraordinary commitment to making the book accessible, particularly to those with limited sight. I'm honored to have been asked to write music for the book and am really looking forward to the day when the audio version of the novel can be realized.
Dee and I have been friends for over 30 years. We met in the Portland BBS scene, and have shared feedback on our various creative projects, but this is the first project that we've actually collaborated on.
Enjoy the story, and the music!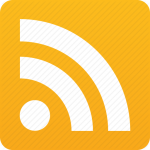 ---
Support This Podcast
This podcast is funded entirely by donations.  Each 1-hour episode takes 10-15 hours to produce including recording, editing, mixing, and publishing.  If you'd like to help me create more content more often, you can make a one-time donation for any amount or you can become a sustaining patron by pledging as little as $1 per month. Patrons receive access to special content, sneak previews, and several different rewards.
Become A Patron

Become a Patron!